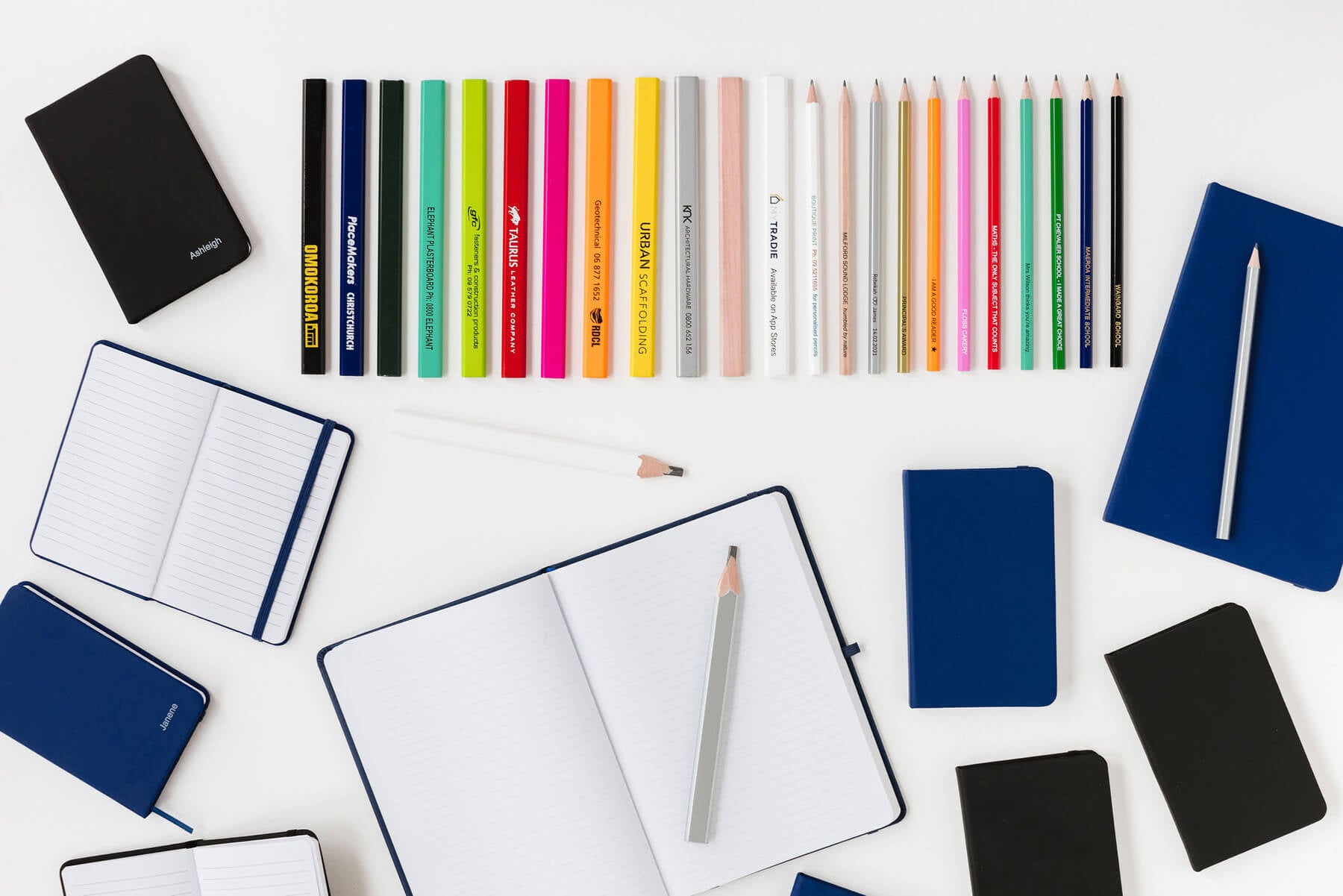 Boutique Print
About Us
Branded products that boost your business, school or event

Create Credibility, Consistency and Wow Factor!
It is important to stand out from the crowd. And branded or promotional products can help you do that. They build awareness, trust and loyalty. Since 1990 Boutique Print has been helping businesses, schools and event organisers create moments of wow with branded pencils, carpenter's pencils, diaries, journals and notebooks.
Our Story
Printing is what we do. For more than 16 years we have specialised in personalised and branded printing on practical items. And we love it!

It is our mission to provide you with the highest quality product along with the most efficient and personalised customer service, regardless of the size of your order. Which is why you will deal directly with our friendly NZ-based team from start to finish.
Why Boutique Print?
Wondering why you should work with us? Well, we can promise you that we:
● Have our own range of pencils and products in a large variety of colours to suit almost any brand or occasion
● Service any sized order with small minimum quantities and the capacity to complete large orders
● Offer a complete in-house service for an affordable price, fast turnaround and workmanship you can trust
● Can customise any of our range to include your logo and brand colours